Welcome to PGA College & Seminary .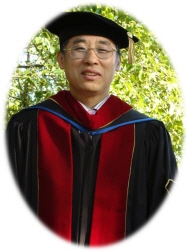 This site is designed to provide you with an understanding of our educational institution. The Holy Scripture as the infallible living Word of God is the foundation of PGA College. PGA College offers a variety of Christian studies and English programs from our experienced professors, many of whom have doctoral degree as well as pastoral experience.

Our English programs are designed for students to improve their English skills in practical fields, such as Business English, TESOL training, Academic preparation, etc. We are intent and committed to our privilege and responsibility of preaching the traditional reformed faith with an emphasis on the Kingship of Christ over our lives. We educate and train persons who wish to be pastors, chaplains, missionaries, Christian educators and leaders of lay persons. Students who complete the Pastoral Ministry Program are able to be ordained by KAICAM. Our educational philosophy emphasizes on believing in the word of the living God, receiving the power of the Holy Spirit, preaching all nations, and being a witness of Jesus Christ. We believe in God as Trinity and receive Jesus Christ as our Savior who is the Son of the living God. Enjoy your exploration of the seminary through this website.


President Dr. Jin Hee Cho 캐나다 총신대학교 총장 조진희 박사